Click here to read our August 2022 Newsletter
——– …  ——–
Join us for Yoga and Senior Luncheon every Wednesday in August!
Wednesday, August 10
Yoga stretches from 11.30am to noon
Mediterranean baked Cod with Lemon & Garlic, Lebanese Rice, Chickpea Salad, Pita Bread, Apple
—————–
Wednesday, August, 17
Yoga stretches from 11.30am to noon
Chicken enchiladas, sour cream & salsa, Spanish Rice, Mexican Slaw, Orange
—————–
Wednesday, August 24
Yoga stretches from 11.30am to noon
Pork Carnitas, Flat Bread, Pinto Beans, Pico de Gallo, Tossed Salad with Ranch, Orange
 ________________________________________________________________________________________________________________________
Sign up to get free tickets to a 9/25 ROCKIES GAME !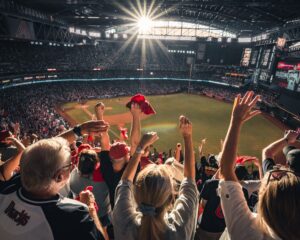 _______________________________________________________
SERVICES AVAILABLE
Foot Care with Nurse Debbie Neal: Serves mountain older adults with toenail/skin care and a review of foot concerns. By appointment in downtown Nederland, $30 fee 303-258-7768
Meal Delivery Program for Homebound Older Mountain Residents
We are committed to our meal programs, and continue to deliver meals to seniors in the mountain community. If you or someone you know is 60 years or older, is unable to attend our weekly congregate meals and would benefit from home-delivered nutrition meals, please email mountainpeaklife.andrea@gmail.com or call MPL office: 303-258-0799 for eligibility criteria and scheduling.
Do you Need Medical Equipment? The Holistic Homestead provides mountain residents with FREE medical equipment, including grab-bars, mobility devices and back supports. To request FREE medical equipment call 303-582-3001 or visit: www.theholistichomestead.org
COVID-19 vaccines and boosters available every Thursday 4pm to 6pm.  Testing every Friday 3pm to 6pm, all at the Nederland Community Center. 
*Note: The COVID testing site in Nederland will be closing at the end of June. The last day of testing will be Friday, June 24. Order free at-home tests to be delivered to your home: https://www.covid.gov/tests
VIA Mobility Service 
Serving and transporting people living with mobility limitations, and their families.  Call 1-888-647-9768 or 303-447-2848.
**Researchers at CU Boulder's Neurophysiology of Movement Lab are seeking subjects for a study evaluating the effects of light electrical stimulation on walking ability and balance in healthy older adults. Click here for more information.
_____________________________________________________________________________________________
*IMPORTANT: Senior Lunch temporarily served on specific dates (not regularly)
We want to let you know that due to staff issues we are serving our Senior Lunch on specific dates, which we will communicate on this website and social media.
While we understand this unexpected situation is not ideal, please rest assured that we are working diligently to get lunch service operations and activities back up and running.  If you are experiencing food insecurity, please call us at 303.258.0799 or email us at mountainpeaklife.andrea@gmail.com.  Please, note that our delivery program recipients are not affected by this, as they will still receive their meals on Monday and Wednesday.
We look forward to resuming service as soon as we are able, and we appreciate your understanding and patience during this time!